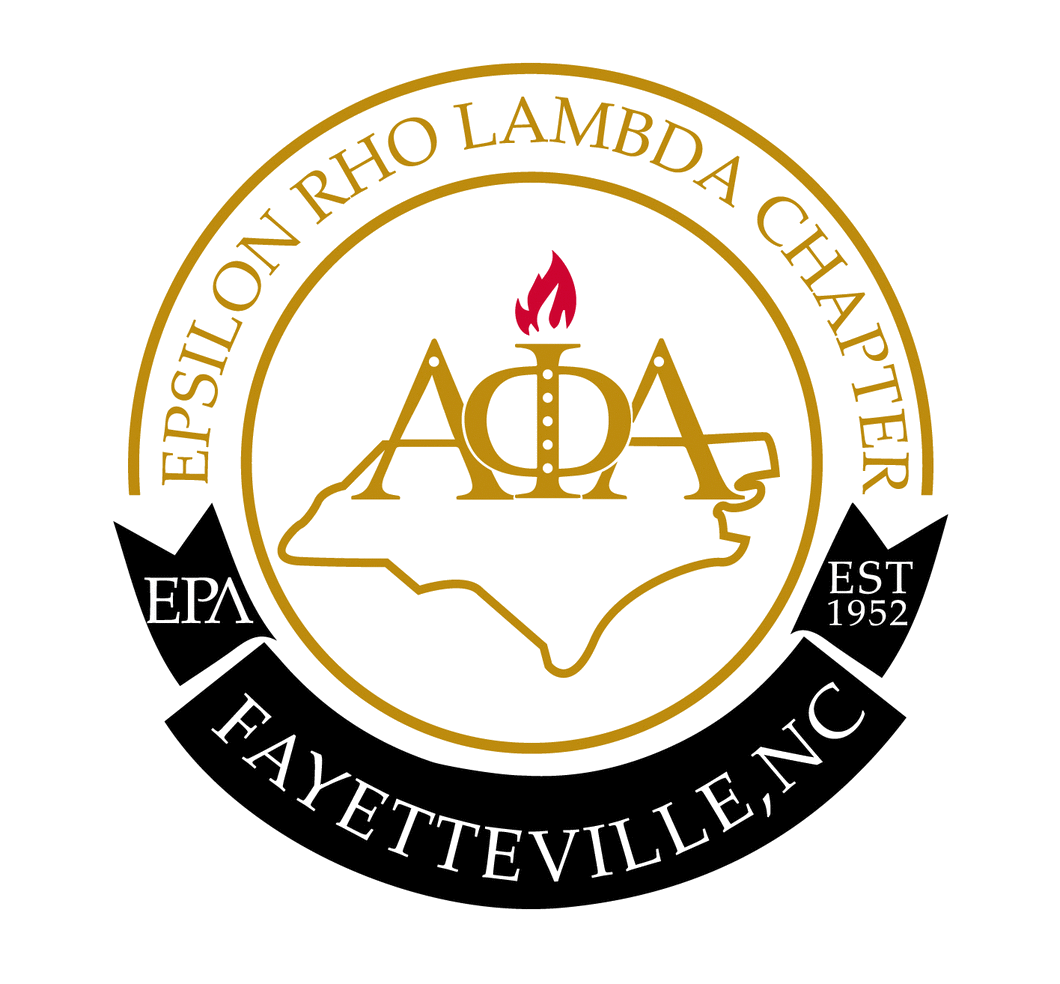 Dr. George L. Butler Memorial




Endowed Scholarship
The Epsilon Rho Lambda chapter of Alpha Phi Alpha Fraternity, Inc., created the scholarship in memory of Dr. George L. Butler, DDS, to make college accessible to deserving male students. Since the mid-1980s, the Foundation has awarded close to $100,000 in scholarships to deserving greater Cumberland County and Fort Bragg area African American students. The Cumberland Community Foundation Inc., in partnership with Epsilon Rho Lambda chapter administers and disperses four scholarships annually.
To qualify for this award, the following criteria must be met:
​
African American male

Graduating high school senior from Cumberland County or the Fort Bragg area

Accepted to a 4-year accredited college or university

Not a family member of the selection committee
The following priorities are considered when the application is reviewed:
​
academic achievement

academic potential

financial need

community involvement

leadership activities

future plans
To be considered, applicant must write an essay of 500 words or more describing why he is seeking higher education and what his plans are after he receive his degree.
This is a non-renewable scholarship.
Award: $1,000
Deadline: March
​
​
​
To donate, visit www.cumberlandcf.org or mail donation to P.O. Box 2311, Fayetteville, NC 28302-2311. If you have questions, contact Bro. Billy Buckner at (910) 364-8700.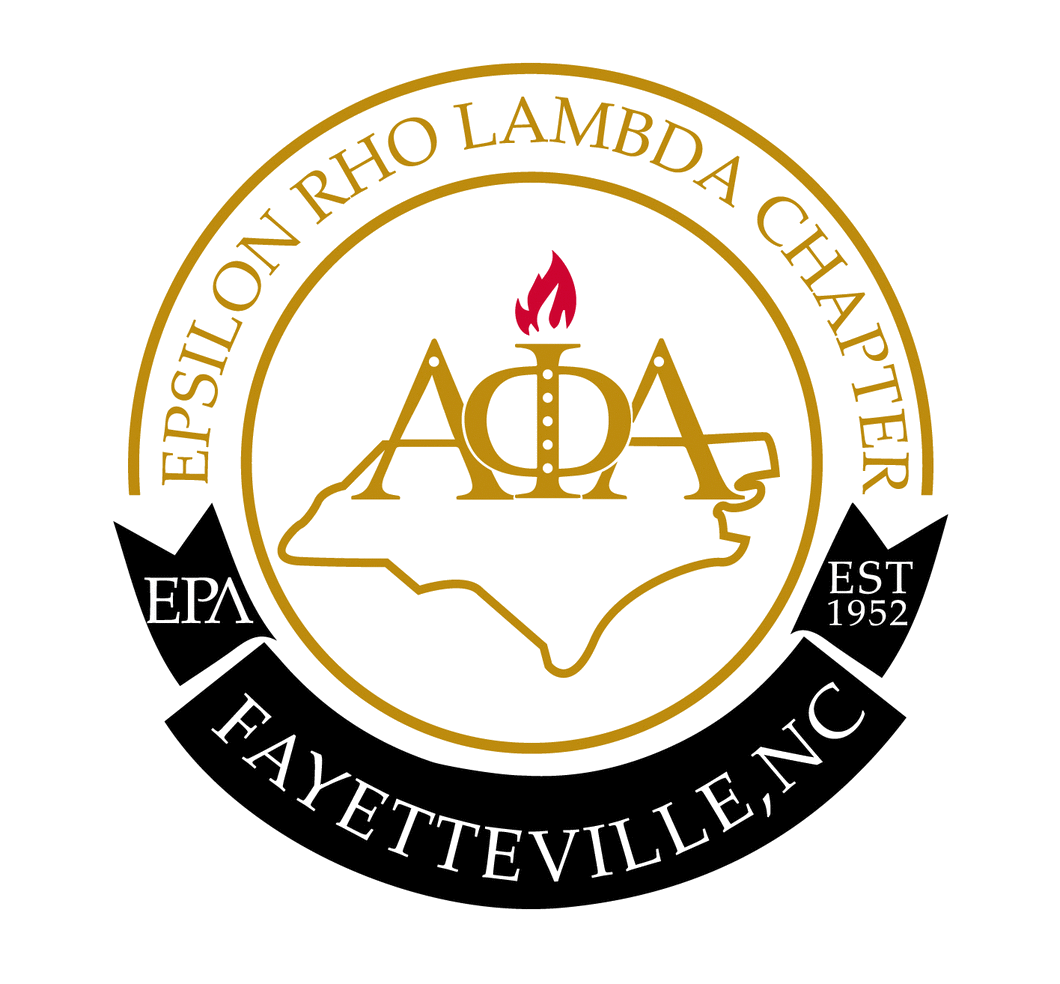 Salvation Army

Homeless Shelter
Serving the citizens of our community is a priority and nested with our motto "Service to All." Every third Thursday of the month, brother's gather at the Fayetteville Homeless Shelter to feed homeless citizens and shelter residents. More than 50 people and 10 families are served during each setting. Brother's also assist staff members in setting up the facility to support "White Flag" cold weather nights. During the COVID-19 pandemic, brothers distributed take-out box dinners for visitors. The chapter's partnership with the shelter began December 2019. To date, brother's have served more than 300 residents.
"We are thankful to the members of Alpha Phi Alpha, who came out on this cold rainy day to prepare dinner for our Cold Weather Shelter tonight. We love our volunteers."
– Salvation Army
​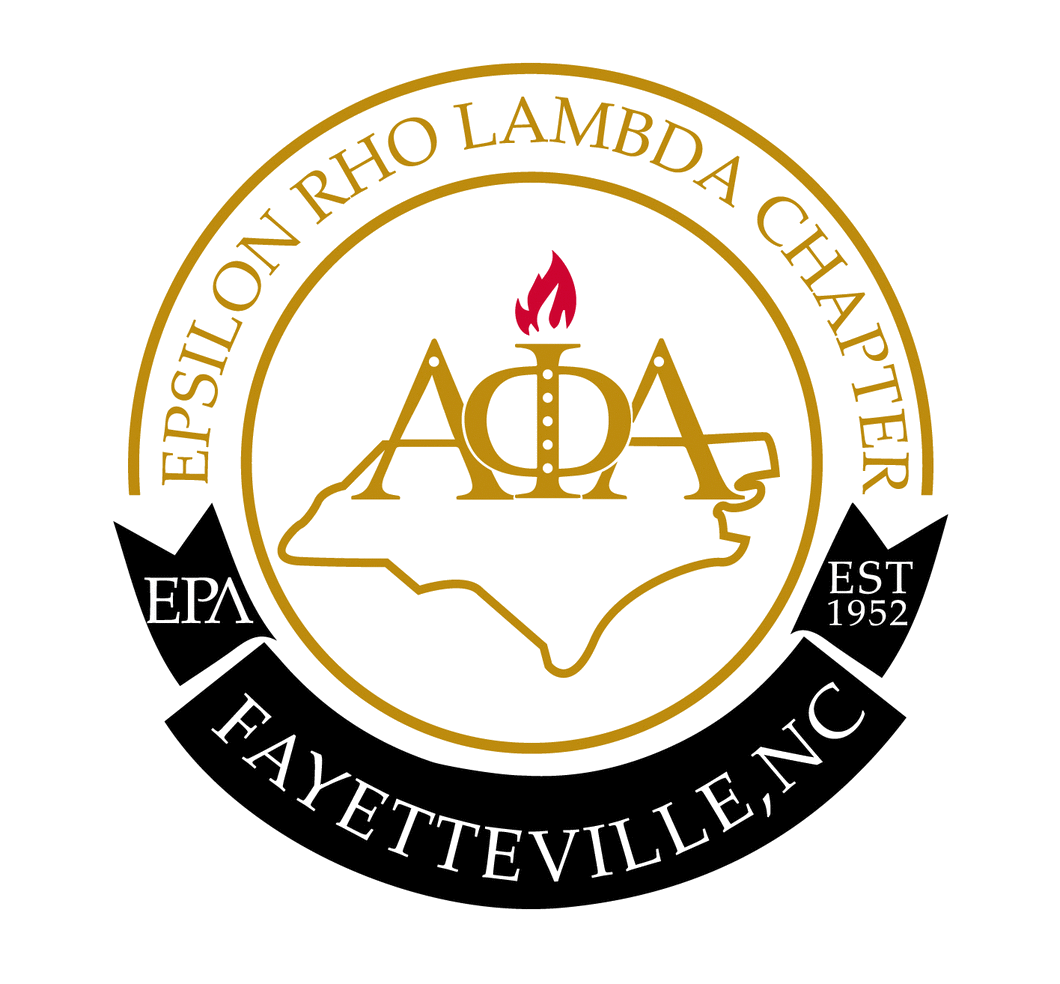 Moses Mathis Christmas

Bicycle Giveaway
Epsilon Rho Lambda volunteers along with other nonprofit organizations to repair and distribute more than 1,500 bicycles during the annual Moses Mathis Christmas Bicycle Giveaway. The annual giveaway started almost 30 years ago when Moses began collecting bikes for kids and giving them to children who might otherwise not get anything for Christmas.
​
​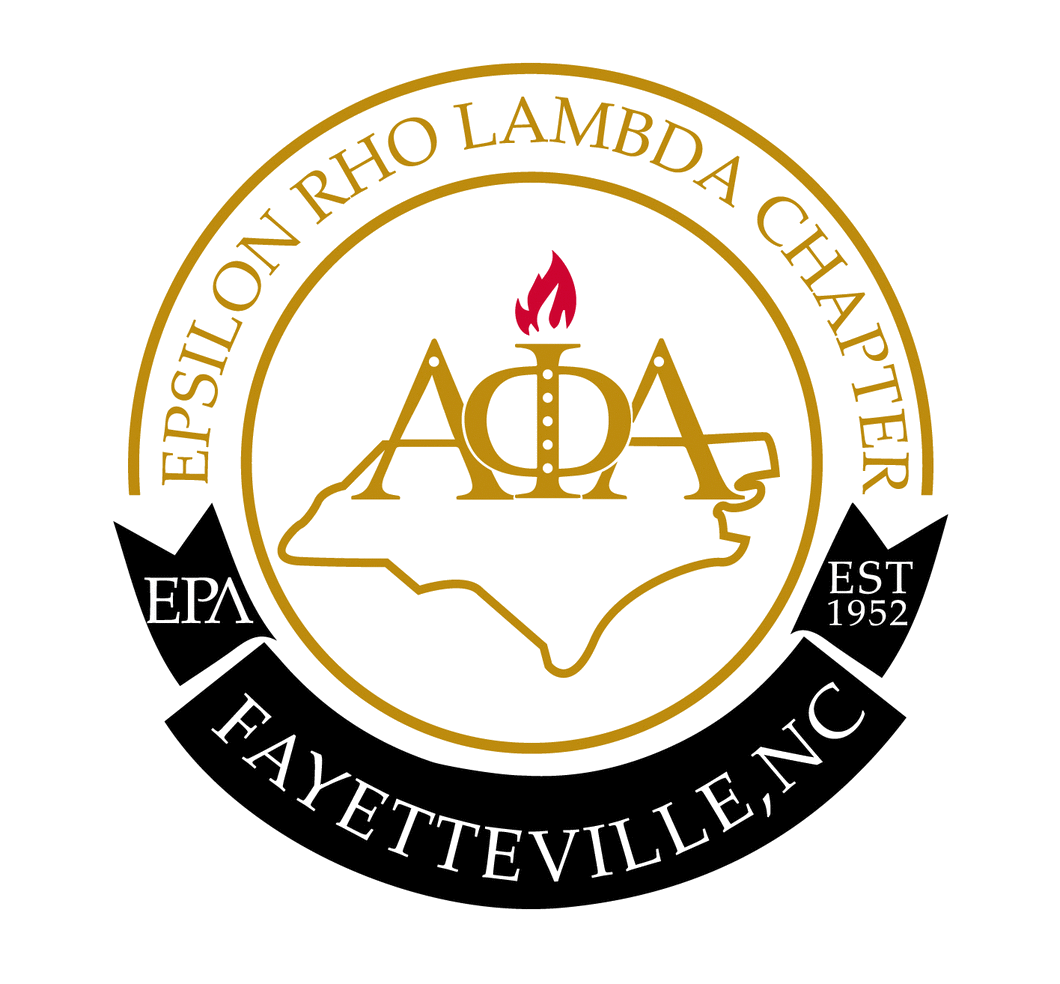 March of Dimes

Walk for Babies Campaign
Alpha Phi Alpha Fraternity, Inc., and the March of Dimes Birth Defects Foundation partnered in 1980 to create the Project Alpha mentoring program. To support this initiative, each year the men of Epsilon Rho Lambda participate in the spring March for Babies three-mile walk to raise funds for mothers and their babies in Morrisville, NC. Since 2011, the chapter has donated more than $11,000 to the charity.
In 2021, Epsilon Rho Lambda Chapter raised $2,710.00 dollars for the March of Dimes for Babies campaign. Also, the chapter received the 10 year Legacy and Circle of Champions Badges. In April 2021, Epsilon Rho Lambda in partnership Zeta Phi Beta Sorority Inc., Gamma Upsilon Zeta Chapter conducted inaugural A2Z Race at Your Pace virtual fun run. On June 10, 2021, the A2Z committee presented a check for $10,000 to the March of Dimes March for Babies. The A2Z event was the first do-it-yourself March of Dimes event in North Carolina.
A2Z Donates $10,000 to March of Dimes March for Babies
​
(left to right) Dr. Letitia Johnson-Arnold, co-race coordinator; Ms. Cyshelle William Graham, president Zeta Phi Beta Sorority, Incorporated, Gamma Upsilon Zeta Chapter; Ms. Michaela Penix, March of Dimes Director of Maternal Infant Health for North Carolina; Mr. Anthony Henderson, president Alpha Phi Alpha Fraternity, Incorporated, Epsilon Rho Lambda Chapter and Mr. Billy Buckner, co-race coordinator; present $10,000 donation on behalf of the A2Z Committee to March of Dimes during a ceremony June 10, 2021 at Fayetteville State University.
​
The Alphas and Zetas partnered to host the inaugural virtual A2Z Race at Your Pace fun run/walk to raise money for the March of Dimes March for Babies April 18-24. Thanks to our sponsors and all those who donated or registered to walk/run to support health equity for all mothers and babies. "This is the first Do it Yourself walk in North Carolina" said Penix. "We are so proud; our whole organization is buzzing about the amount of collaboration between your organizations."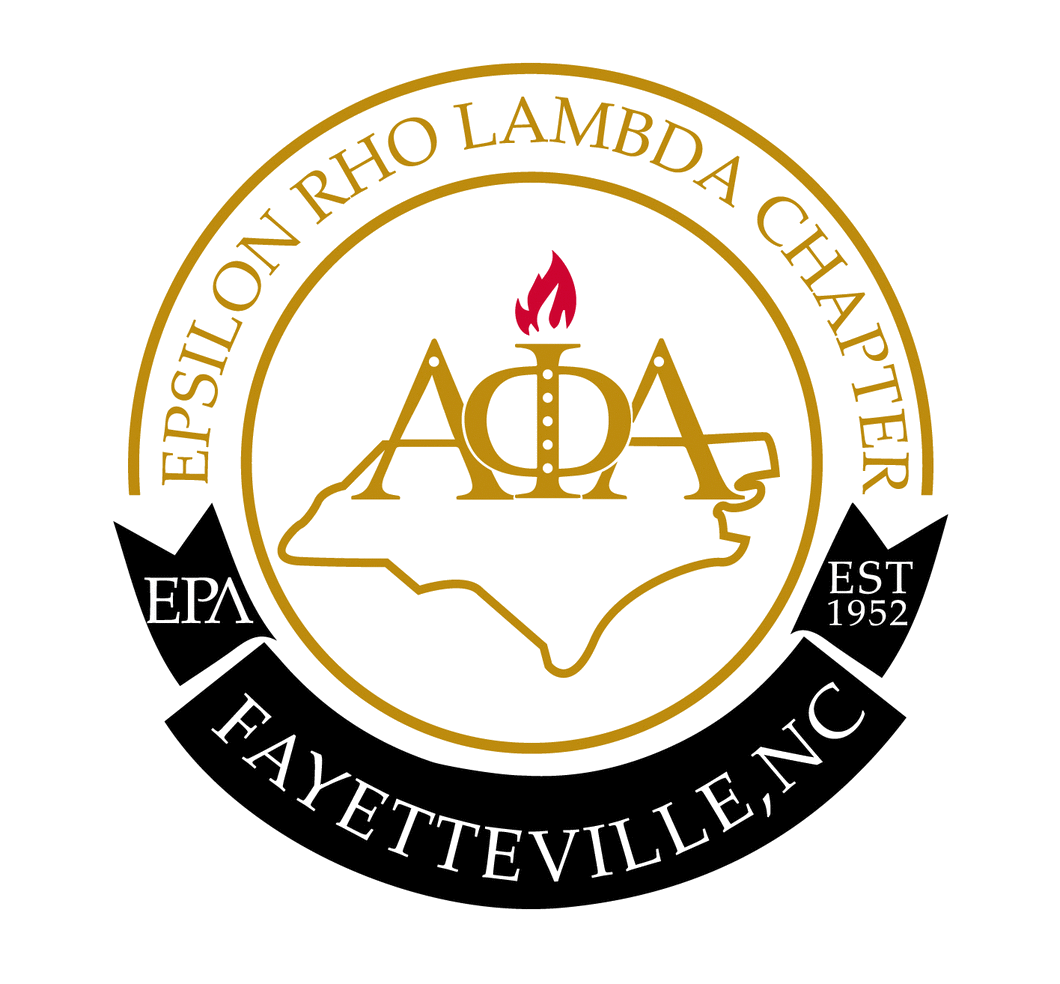 Thanksgiving Dinner

Program
Epsilon Rho Lambda is extremely proud of its efforts to support less fortunate citizens in our community. Each year, EPL partner's with community nonprofit organizations such as The Caring 7 and We Are 1 Big Family to serve Thanksgiving Dinner to citizens in downtown Fayetteville. The chapter also provides a monetary donation to hosting nonprofit organization.