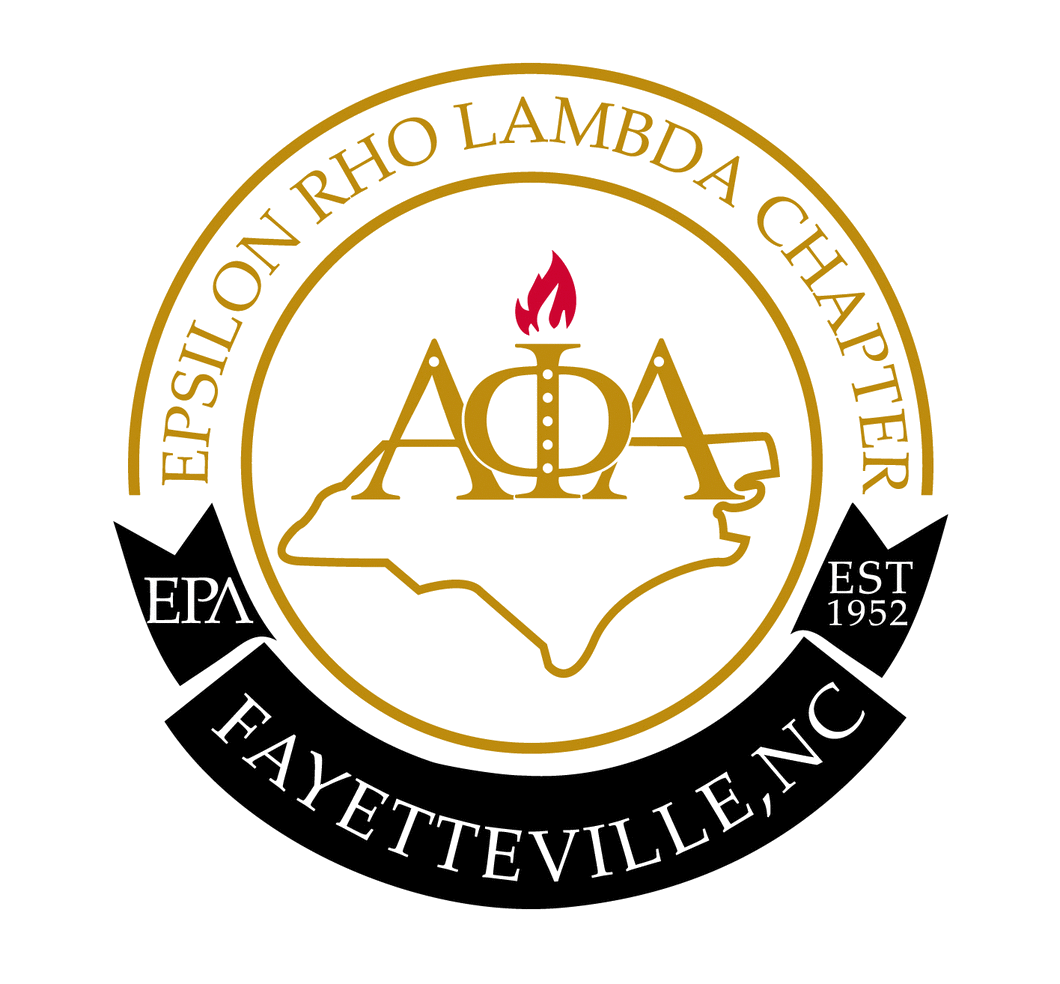 Why support the David J. Mack Scholarship Endowment Fund?
​
Bro. David J. Mack was a pillar of the Fayetteville community. He served his community in several capacities. First, he answered the call to serve his country through military service. Second, he served his community as an educator for 43 years, where he inspired countless youth to achieve greater heights. Lastly, he served the community as a member of Alpha Phi Alpha Fraternity, Inc. Epsilon Rho Lambda Chapter, in which he was a key member of growing the Dr. G.L. Butler Scholarship to provide a path to college for deserving young men. It is now time that he should have a scholarship in his name to cement his legacy at his alma mater of Fayetteville State University.
​
To order, visit https://popup.doublegood.com/s/whd61s62
Cumberland County Students Receive 2021
George L. Butler Scholarships
May 27, 2021 - CONGRATULATIONS to our 2021 Dr. George L. Butler Endowed Scholarship recipients. Each student received a $1,000 scholarship during an evening ceremony yesterday at Unity Chapel at Cliffdale in Fayetteville. Well done young men and best wishes as you continue your education journey.
Since its inception in the mid-1980s, Epsilon Rho Lambda has awarded close to $100,000 in scholarships to deserving students. The Chapter created the scholarship in memory of Dr. George L. Butler, DDS, to make college accessible to deserving male students. Onward and Upwards Always! #G.L Butler Scholarship
(Pictured left to right Bro. Don Porter, Bro. Bobby Wynn, Julien Stewart, Malik Winston, Alizdair Ray, Bro. Billy Buckner, and Bro. Rodney Richardson). Not pictured is Quon Bennett. Students will attend Methodist University, North Carolina Agricultural Technical State University, and the University of North Carolina at Greensboro.
Brothers support Salvation Army Homeless Shelter feeding program in Fayetteville, NC. In 2019, Epsilon Rho Lambda partnered with the Salvation Army to assist with feeding of homeless residents and support "white flag" cold weather nights set up.
​
Brothers doing what we do...taking care of our Alpha family and community. The Brothers Keeper's team gathered to complete home repairs support for Mrs. Mary Mack, (widow of Bro. David J. Mack) by fortifying two panel of her privacy fence. Onward and Upward Always!!!
A2Z Donates $8,000 to March of Dimes March for Babies
​
President Anthony Henderson (right), Alpha Phi Alpha Fraternity, Incorporated, Epsilon Rho Lambda Chapter and President Cyshelle William Graham (left), Zeta Phi Beta Sorority, Incorporated, Gamma Upsilon Zeta Chapter present $8,000 donation on behalf of the A2Z Committee to Ms. Michaela Penix (center), March of Dimes Director of Maternal Infant Health for North Carolina, during a brief ceremony April 24, 2021 at Simon Temple AME Zion Church in Fayetteville, NC.
​
The Alphas and Zetas partnered to host the inaugural virtual A2Z Race at Your Pace fun run/walk to raise money for the March of Dimes March for Babies April 18-24. Thanks to our sponsors and all those who donated or registered to walk/run to support health equity for all mothers and babies. "This is the first Do it Yourself walk in North Carolina" said Penix. "We are so proud; our whole organization is buzzing about the amount of collaboration between your organizations."
​
​
March of Dimes for Moms & Babies: Help us fight premature birth
We can't stand around knowing that premature birth is the #1 killer of babies in the United States. So we formed our team Epsilon Rho Lambda, Alpha Phi Alpha Fraternity Inc. to raise money in support of March of Dimes lifesaving research and programs that will help more moms go full term and more babies be born on time. Whether you were born healthy or sick yourself, chances are you know someone who has been affected by this frightening experience.
Here is your chance to do something special.
​
​
​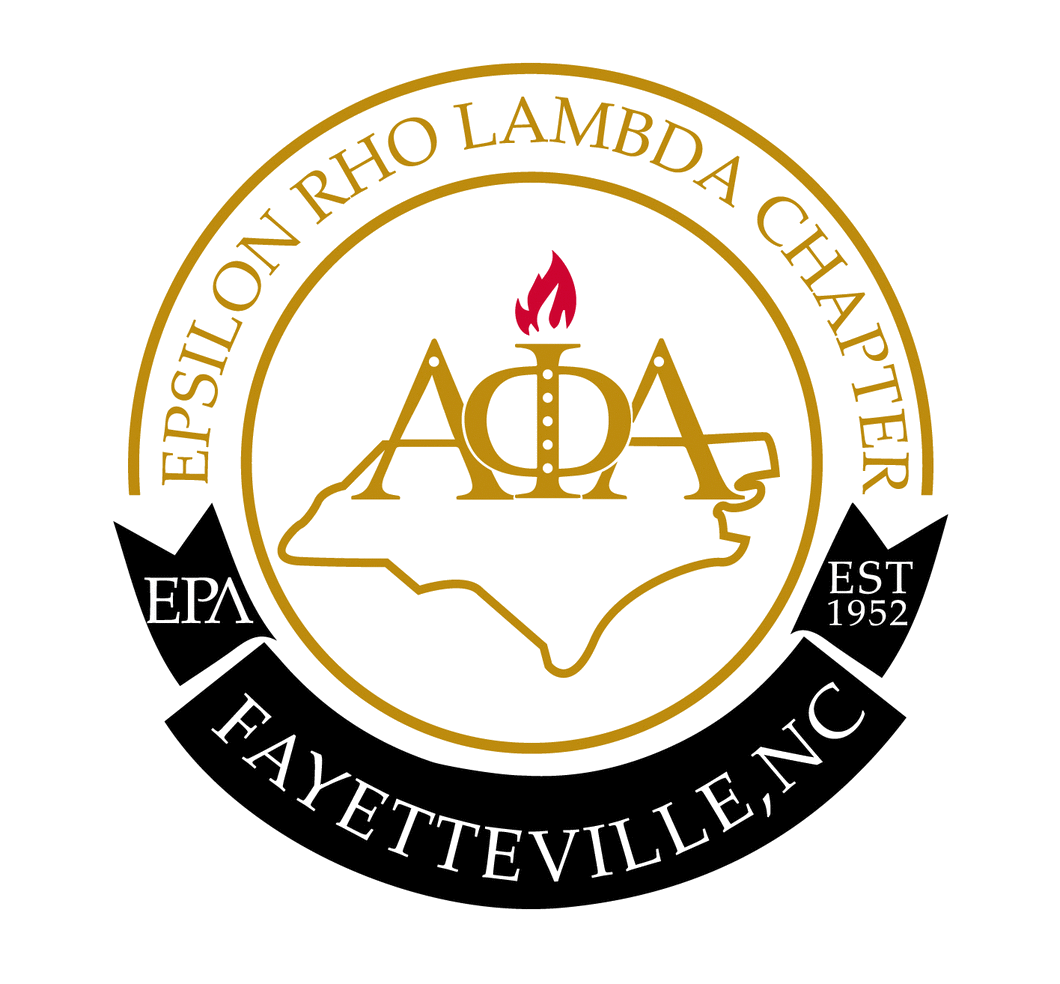 Epsilon Rho Lambda Chapter was chartered January 1, 1952 in Fayetteville, North Carolina as Key #227 by General President A. Maceo Smith and General Secretary Bennie D. Brown, Sr.
E

xcerpt from the Preamble of the Alpha Phi Alpha Fraternity, Inc. Constitution and By-Laws
"..the members of this organization, in order to promote a more perfect union among college men; to aid in and insist upon personal progress of its members; to further brotherly love and a fraternal spirit within the organization; to discountenance evil; to destroy all prejudices; to preserve the sanctity of the home, the personification of virtue and the chastity of women...."